The single most labor intensivie project for any arcade enthusiast are cabinet restorations simply because of the size, mobility, environmental issues and damaged artwork. Arcade cabinets were bult as a solid engineered device that would last forever in the proper environments. The most common causes of arcade damage are related to movement and liquid. Most arcades weigh upwards of 250 pounds and water is the second biggest cause of damage. Water Damage occurs when cabinets are in storange or when they are exposed to drinks from game players. The wood will soak up this moisture and the boards will swell up and eventually crumble.

Artwork on arcade cabinets typical gets scratched, gouged, peeled or faded when the cabinet has been moved or vandalized, or sits in front of a window exposed to direct sunlight. Most arcade art is produced by silkscreening the graphics on to plastic film with an adhesive back.

The best part of reviving an old arcade to its original glory other than getting to play it once it is completed, is installing the new artwork. There is a ton of blood, sweat and tears that go into prepping a cab. Plenty of sanding and priming takes place to get that beatiful box ready for its final touches.

We restore everything from paint and decals, to full on cabinet parts reproductions. Most cabinets we can measure and cut replacement pieces using our CNC machine to ensure quality and precise work. We carry most of the blueprints for every cabinet made to make your restored cabinet a beautiful show piece for any livingroom, media room, waiting room or mega-man cave!

This Ms.Pac was a complete rebuild & restoration using Domestic sourced MDF/Melamine.
In addition to retaining the original Ms.Pac Hardware. We Upgraded the power supply, 4:3 Monitor, modified the Jamma configuration to allow for the use of a trackball and additional buttons and provides flexibility to play other games in the future.


This Ms.Pac restoration was probably one of the most time consuming ones we have worked on to date!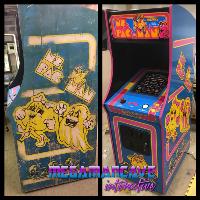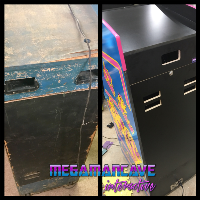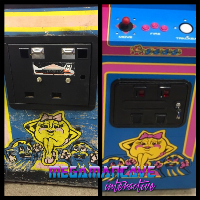 Here are some other restorations we have worked on.. We have plenty more restoration pics coming soon!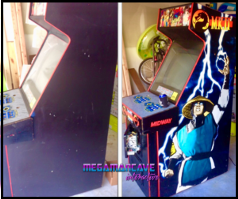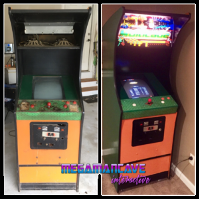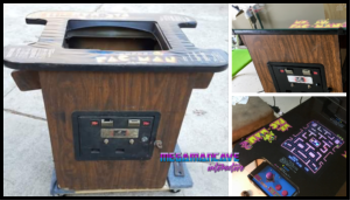 For educational purposes, there have been TONS of different arcade cabinet styles over the years. From Atari, Williams, Konami & Namco, here are some profile pictures of their most popular arcades known by their profiles: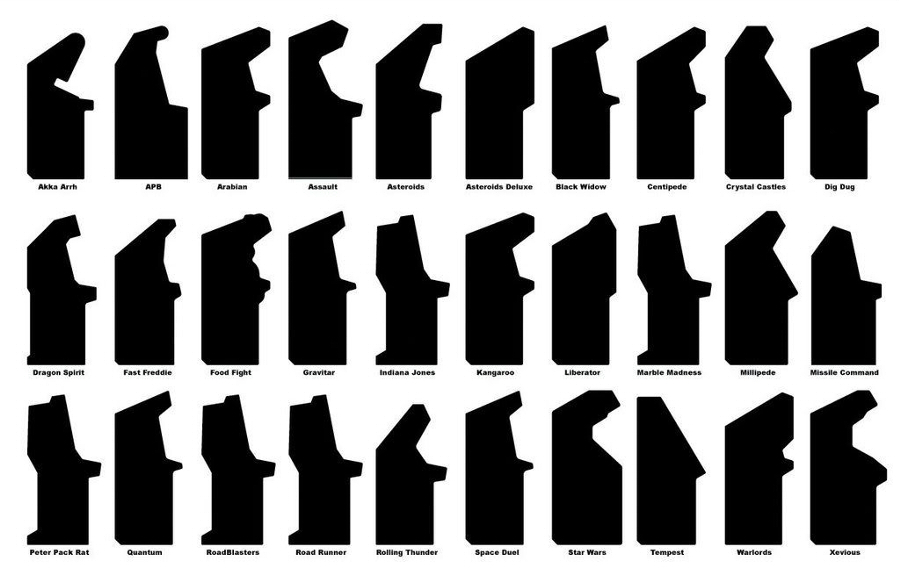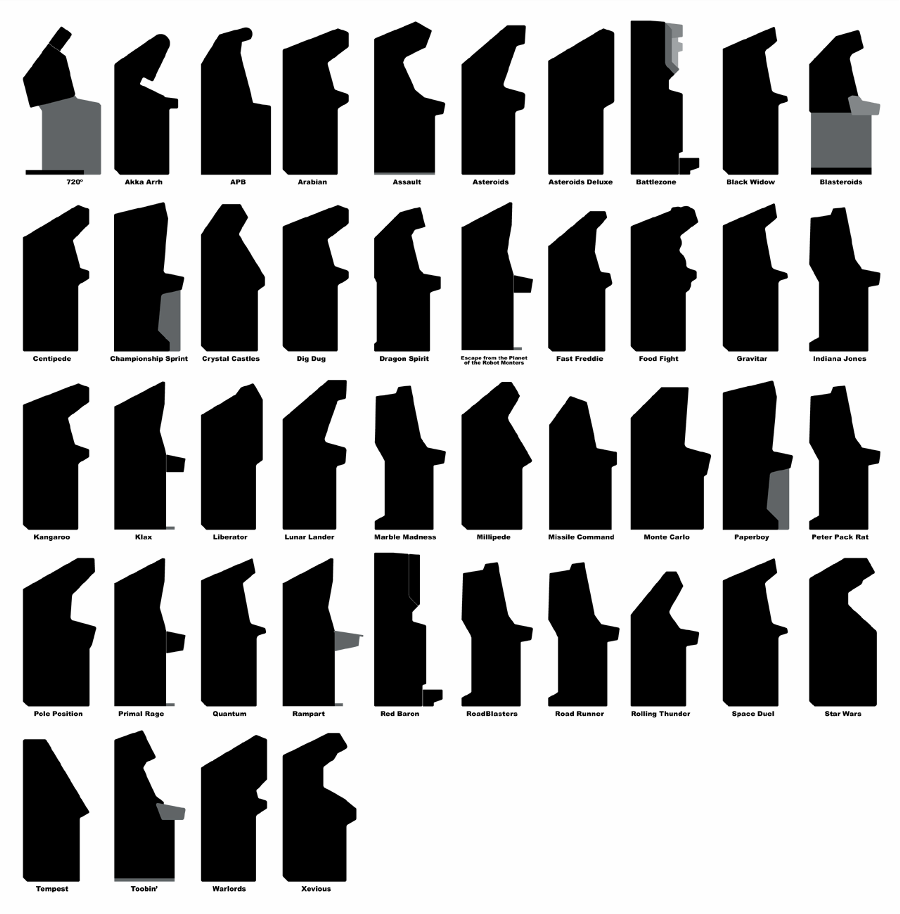 Moedessitt. (2018, June 15). Arcade Silhouette Charts. Retrieved from http://arcade-museum.com