Welcome to Megamancave Interactive!
We are your one stop for anything arcade related!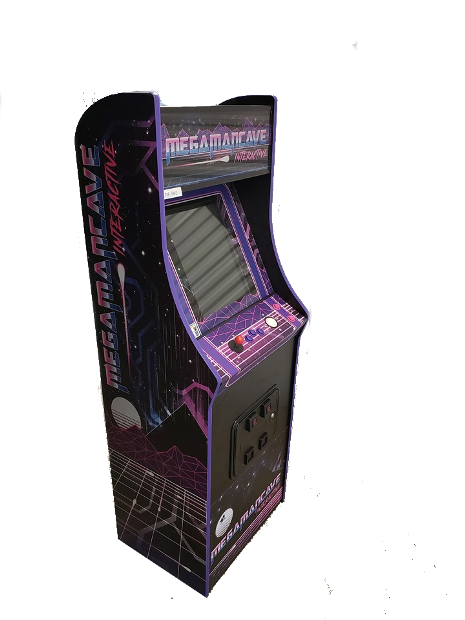 We offer custom made arcade games systems from Retro Style Arcades and Bartops, to Pedestal and Cocktail Tables. We also repair, rent and restore games too!

What better way to take a break from work!
Just walk into the break room or game room for some pac-man or digdug! Maybe a "friendly" competition of Street Fighter with your friend or coworker is more your speed?

We offer customization to meet your needs and design. If you have a specific look you are going for to match your decor, favorite sports team, or corporate colors, we can meet your needs!

From Custom graphics to themed front-ends
We can match your corporate colors or favorite sports team on any original style arcade cabinets all the way to a custom design to meet your needs!

Why? because gaming is in our DNA!